CONSULTANTS WHO UNDERSTAND THE LAW FIRM CULTURE
---
Jake Krocheski
President
Mr. Krocheski has over 30 years of experience as a management consultant to the legal profession. His expertise is in helping law firms of various sizes and practice areas develop accounts receivable management programs and client intake procedures. Mr. Krocheski has published several articles on accounts receivable management for various law practice management journals, including The American Lawyer, Legal Management and Legal Times. He is also the author of Client Connection's periodic newsletter, which provides educational ideas and tips on how law firms can improve their accounts receivable management. Mr. Krocheski is a frequent speaker to various legal management groups, including ALA chapters throughout the United States. He is based in Washington, D.C. and Dallas, but he travels extensively and welcomes the opportunity to meet with law firms interested in discussing their accounts receivable needs.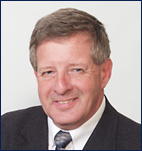 Ray Williams
Senior Consultant
Mr. Williams has over 26 years of experience within the professional service credit industry. His expertise is working with large, medium and small firms throughout the United States in developing resources to improve the collection of receivables. This includes working with attorneys and practice groups to develop collection strategies for institutional and non-institutional clients. Mr. Williams is based in Nashville.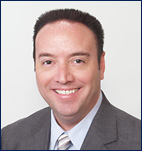 Troy Raley
Senior Consultant
Mr. Raley has over 20 years of experience as a credit and collections professional, having worked with clients in the legal and financial services industries. He works closely with law firms of various sizes to effectively manage their accounts receivables portfolio, while prioritizing collection strategies and utilizing tools that help foster positive relationships with clients. Mr. Raley also conducts staff training initiatives with emphasis on utilizing technology solutions and accounting software programs to effectively track the progress of collections and A/R. He is based in Tampa Bay.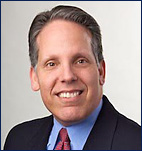 Alan Levine
Marketing Manager
Mr. Levine is a marketer with 35 years of professional services marketing experience, working with clients in the legal, consulting and accounting fields. Mr. Levine heads Levine Marketing Solutions, a consulting firm concentrating in the legal field. Previously, he has been a marketing and communications consultant with Hildebrandt, the world's leading consulting company, Mr. Levine has served as marketing director for four prominent law firms: Weil, Gotshal & Manges; Fried, Frank, Harris, Shriver & Jacobson; Pitney, Hardin, Kipp & Szuch and Cole Schotz. Prior to entering the legal arena, Mr. Levine held marketing positions in the insurance, publishing and accounting industries.
What Our Clients Say...
---
"It is helpful to work with consultants like Client Connection who understand our kind of culture. They don't have to tell them how lawyers' minds work."
---
Managing Partner, 125 Lawyer Firm in New England