CLIENT CONNECTION NEWSLETTERS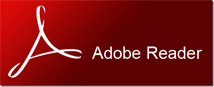 The Newsletters below are in an easily downloadable format using Adobe Acrobat Reader. If you do not have Adobe Acrobat Reader, you may download it for free. Click the button on this page.
Simply click on the title of any of the newsletters on this page to bring up a printable/downloadable PDF file.
---
Selected Highlights From a Decade of Accounts Receivable E-Blasts!
What Our Clients Say…
---
"We just weren't focusing on our A/R as they were ageing. Client Connection helps us now makes sure we're keeping our eye on the ball."
---
Managing Partner,
300 Lawyer Firm in Southeast